Alaa Itani | Untitled (diptych)

, 2020
Odalisque figures reduced to aggrandized single breasts and bald featureless heads presented in relaxed conditions on their ordinary routines. The female typecast creatures are introduced as flat and minimal entities molded in smooth and curved fine contours conveying hyper femininity and implying superficiality. The figures are brought together in structured interiors, an arrangement that suggests theatrical settings and stagnant behaviors.
All nude and exaggeratedly deformed, the odalisques make orientalists averse to fantasizing about them: a pragmatic tactic led by the folk story of the survival of the city of Homs against Timur, overriding the Arabic values of heroism and confrontation.
Enquiry for Alaa Itani | Untitled (diptych), 2020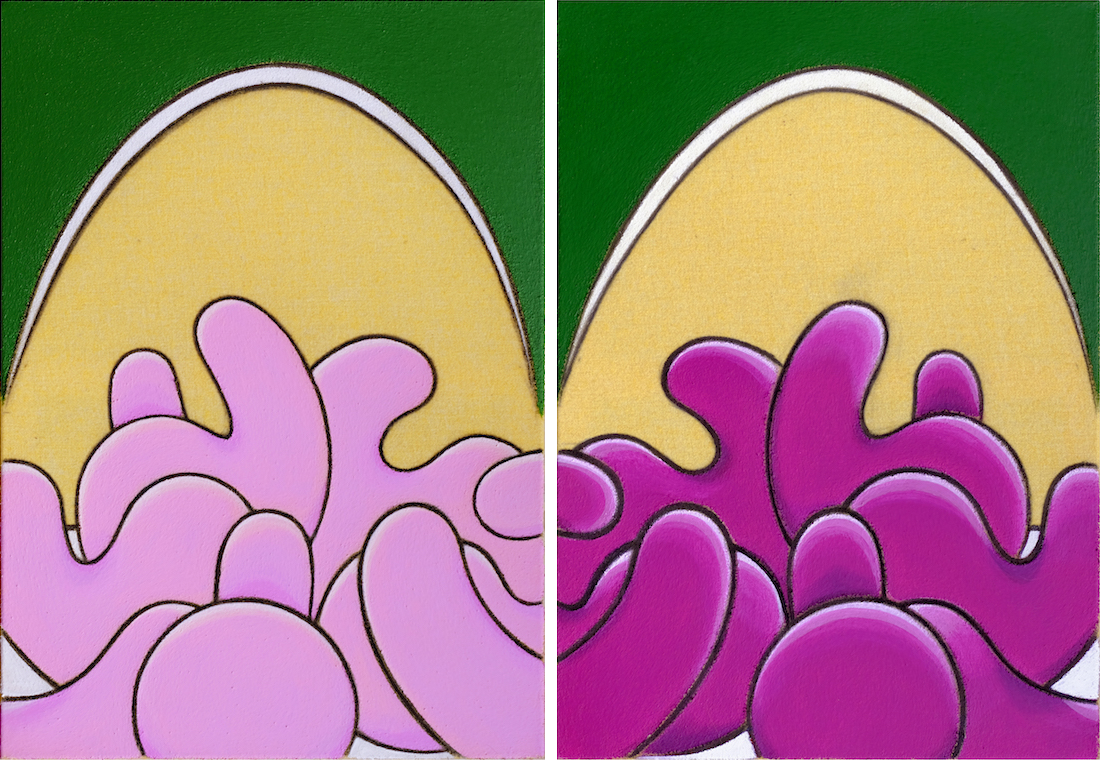 Alaa Itani | Untitled (diptych) Figures - 2020