Alaa Itani
Alaa Itani (b. 1996) is a Lebanese visual artist based in Beirut, Lebanon. In 2019, he received a BA in Communication Arts from the American University of Science and Technology - Beirut, and obtains a BFA in Plastic Arts at the Lebanese University,  Beirut.
He also held a scholarship in printmaking granted by Beirut Printmaking Studio in 2021.
His work pores over the historical dialectical tensions within the East-West dichotomy, scrutinizing the impact of neo-orientalism on the social and political behaviour of the Arab and the Islamic world.
His projects, charged equivocally with politics and humour, occur as centralized biases and personal anecdotes woven into irrelevant major stories, aiming at manifesting the layers of absurdity and misunderstanding that bring solid and rational apprehensive narratives of history all together.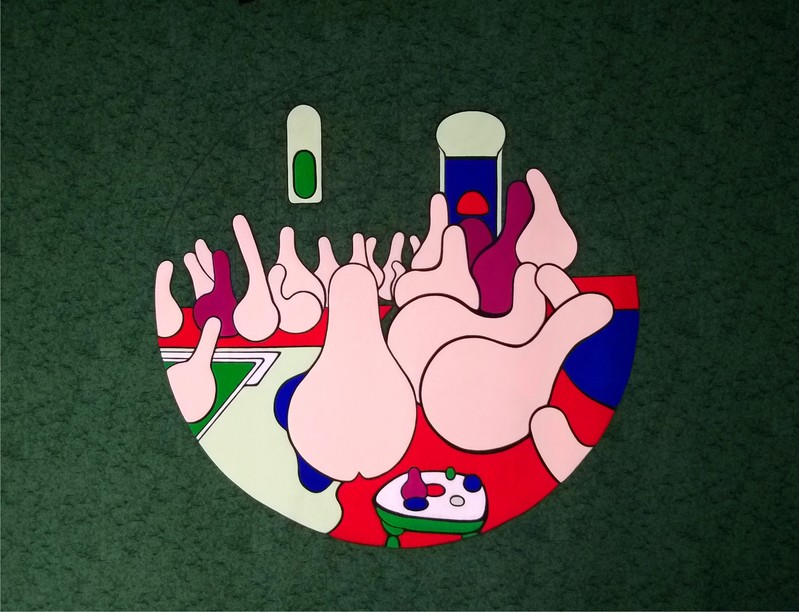 SELECTED COLLECTIVE SHOWS
2022
Imagine that Tomorrow, part of the IN BETWEEN festival by the British Council Lebanon, Abroyan Factory, Beirut, Lebanon
In A State of Flux, curated by Marie Tomb, no/mad utopia at Arthaus, Beirut, Lebanon
Translating Images: Conversations with the Collections of the Arab Image Foundation, Mina Image Centre, Beirut, Lebanon
Soutien aux graveurs libanais, Fondation Taylor, Paris, France
Impressions from an Archive, Exhibition Research Lab, Liverpool, UK
2021
The Hand that Prints – 2nd Edition, Art Lab, Beirut, Lebanon
Togetherness, Galerie Tanit, Beirut, Lebanon
Visions of Today, Galerie Janine Rubeiz, Beirut, Lebanon
2020
October 17, 2019 – Second Edition, Galerie Janine Rubeiz, Beirut, Lebanon
2019
Mishkal Festival – Art exhibition, Al Madina Theater, Beirut, Lebanon
ART FAIRS
2022
Discovery Art Fair, Cologne, Germany
2021
Printeddialogues, Fête De La Gravure 2021, ESA Saint-Luc, Liège, Belgium
2020
Misk Art Week, Misk Art Institute, Riyadh, Saudi Arabia 2020
AWARD
2022
Boghossian Foundation's Painting Prize, Brussels, Belgium
SCHOLARSHIP PROGRAM
2022
CATAPULT.visual'arts programme by British Council Lebanon, Beirut, Lebanon
2021
Beirut Printmaking Studio, Beirut, Lebanon